STRAWBERRY MOSCOW MULE
Ingredients
(2 servings)
2.4 fl oz water
1.5 oz sugar
2.5 oz strawberries
Juice of ½ lemon
3.4 fl oz vodka
8.5 fl oz ginger beer
Ice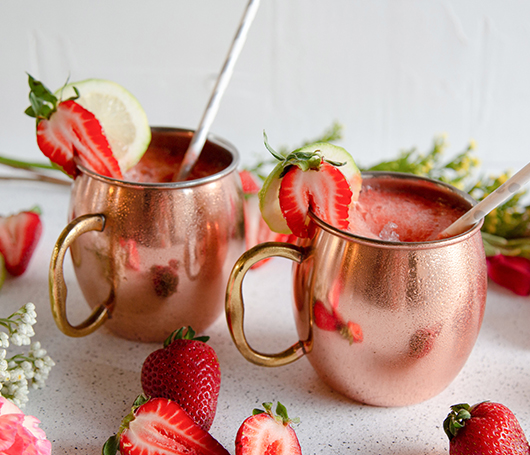 Preparation
Prepare some caramel with sugar and water, and once it comes to a boil, add strawberries cut into quarters and cook for 5 minutes. Allow to cool.
Mash or blend the caramel with strawberries to make a syrup and refrigerate until using.
Distribute the strawberry syrup into 2 glasses, add ice and lemon juice. Distribute the vodka, stir gently, and lastly distribute the ginger beer into both glasses.