BRIE CHEESE AND STRAWBERRY QUESADILLAS
Ingredients
(2 servings)
2 large corn tortillas
1 Brie cheese
5.5 oz strawberries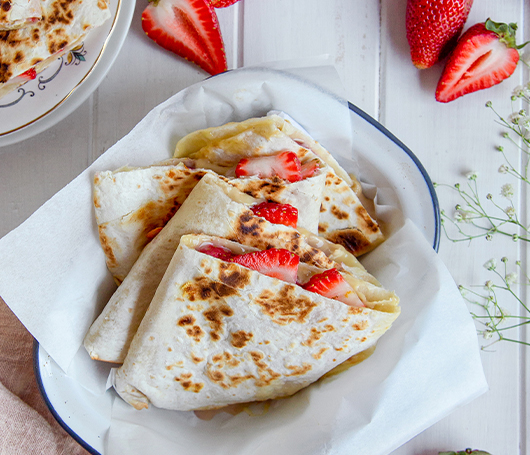 Preparation
Slice the cheese. Put the tortillas on the countertop, spread the cheese across one half, and place sliced strawberries on top of it. Fold in half to close it.
Heat a non-stick pan and put both tortillas. Once brown, flip to brown the other side.
Remove, cut in half, and serve.