Hortifrut's Zero Anemia Program progresses safely in Peru
Committed to the well-being of the communities and focused on helping to reduce anemia indicators in the locality, in coordination with the Nuevo Chao Health Center, we successfully completed the Zero Anemia program that served children under five years of age in Valle de Dios and Nuevo Chao, in La Libertad. 242 children participated in this program, and of those who were diagnosed with anemia, 73% were able to recover and improve their quality of life.
A great aspect that stood out in the Anemia Cero program was the closeness and relationship with the families. Constant training was provided to parents and monthly follow-up medical campaigns were also carried out to keep abreast of the children's evolution. In addition, monitoring parents through telephone calls also contributed to reinforcing commitment to the program and achieving good results for the benefit of children. It should be noted that the call sessions were very well received by the communities. It was attended in the Plaza de Armas of Valle de Dios and in the Plaza de Armas of Nuevo Chao.
Among the most relevant results, of the total number of children attended, 27% still suffer from anemia, and are still in the process of improvement. Another interesting data is that 42% of the minors who participated in the program are children of Hortifrut collaborators, in addition, children of workers from other agro-industrial companies and from the community in general were also found.
It should be noted that for the fulfillment of this strategic axis, Hortifrut Volunteers participated, which were a great support to support the anemia campaigns. More than 20 collaborators were in charge of the logistics and other coordination and personalized assistance of the children and their parents on the different dates.
The most common cause of anemia in children is not getting enough iron in their daily diet, which is why some pediatricians prescribe iron supplements that help neurological development, cognitive aspects, and human relationships. In this way, the participation of specialized personnel, such as nutritionists, was key to raising awareness among mothers about the dangers of anemia and the importance of supplying ferrous sulfate and a good diet for their children.
In this context, due to its high content of heme iron, as Hortifrut we include in the care kit the nutritional supplement "FerroQuinua" made from heme iron, red quinoa, cinnamon and camu camu. This product has the technical and productive support of CITEagroindustrial Chavimochic, thus becoming a quality product for the fight against anemia.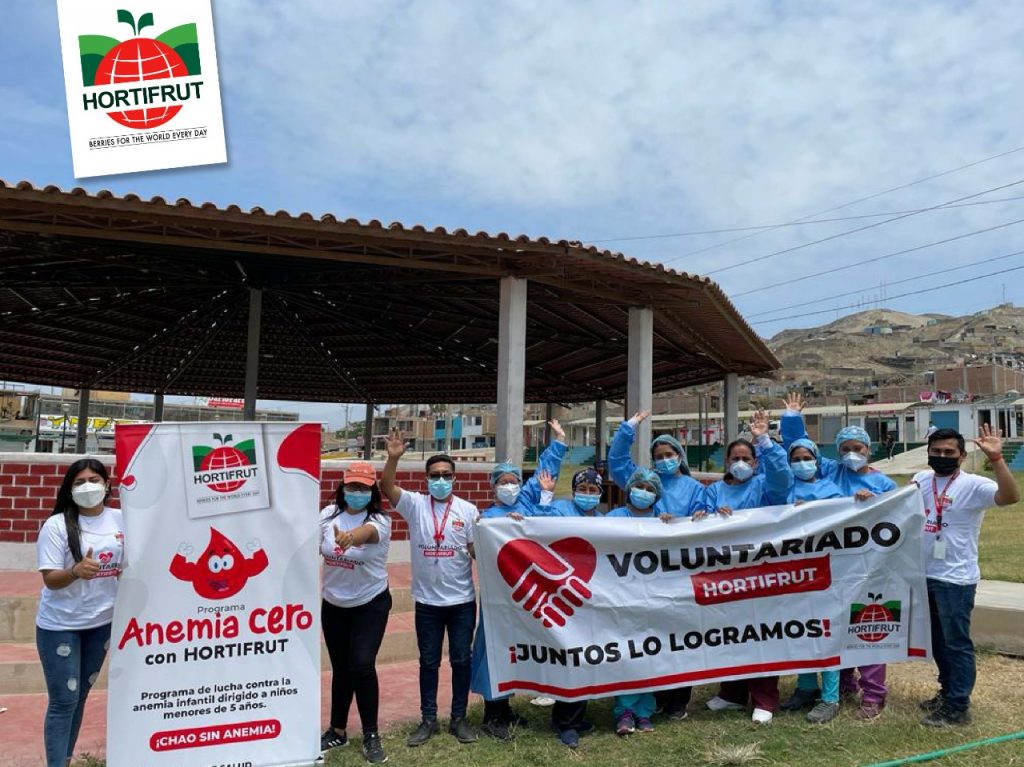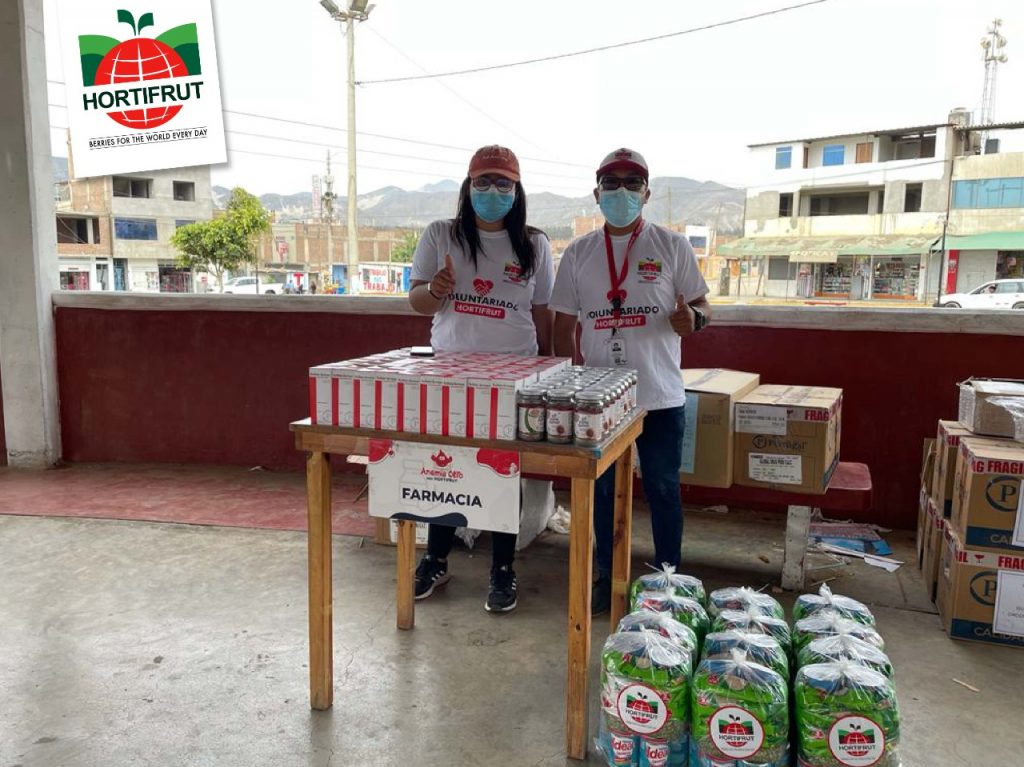 ---